Posted on September 9, 2015 by administrator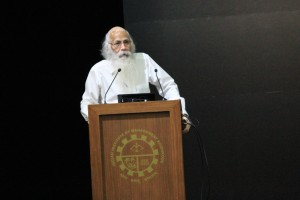 Distinguished Public lecture being delivered by  Prof. Arun Kumar at IIMK on 04-09-2015
Prof. Arun Kumar taught Economics at Centre for Economic Studies and Planning, Jawaharlal Nehru University from 1984 to 2015. His book `The Black Economy in India', published by Penguin has broken new ground in thinking about the Indian Economy and its development.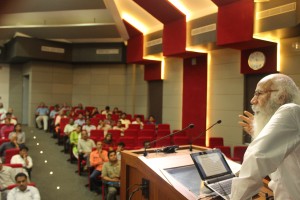 Summary of the talk
India's black economy is roughly estimated to be 50% of GDP – generating at current prices in 2014-15, about Rs.65 lakh crore or $1 trillion. It is so extensive because it is generated in every sector and economic activity and all the elite sections of society are involved in it.
Taxes not collected at current rates of taxes would amount to about Rs.26 lakh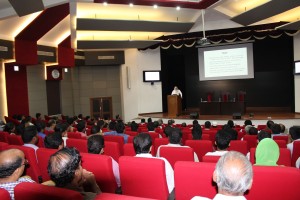 crore in 2014-15. Thus, the Union budget instead of showing a Fiscal Deficit could have shown a surplus of Rs.20 lakh crore. If this amount could be collected, there would be enough money for employment generation, education, health and infrastructure, like, roads and power. This talk would address the issue of the implications of a large and growing black economy in India, its causes and the possible remedies.
Click here for Video of the talk  shared in Youtube.